ॐ सर्वे भवन्तु सुखिनः   सर्वे सन्तु निरामयाः ।
सर्वे भद्राणि पश्यन्तु   मा कश्चिद्दुःखभाग्भवेत् ।
ॐ शान्तिः शान्तिः शान्तिः ॥
Om Sarve Bhavantu Sukhinah   Sarve Santu Niraamayaah |
Sarve Bhadraanni Pashyantu   Maa Kashcid-Duhkha-Bhaag-Bhavet |
Om Shaantih Shaantih Shaantih ||
Meaning:
Om, May All be Happy, May All be Free from Illness.
May All See what is Auspicious, May no one Suffer.
Om Peace, Peace, Peace.
Welcome to Shree Hindu Mandir
Upcoming Festivals
Saturday 18/11/2023 Laabh Paacham
Sunday 19/11/2023 Jalaram Jayanti
Thursday 23/11/2023 Tulsi Vivah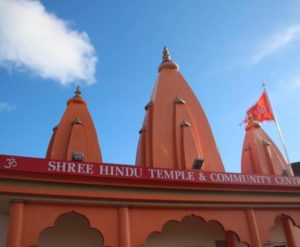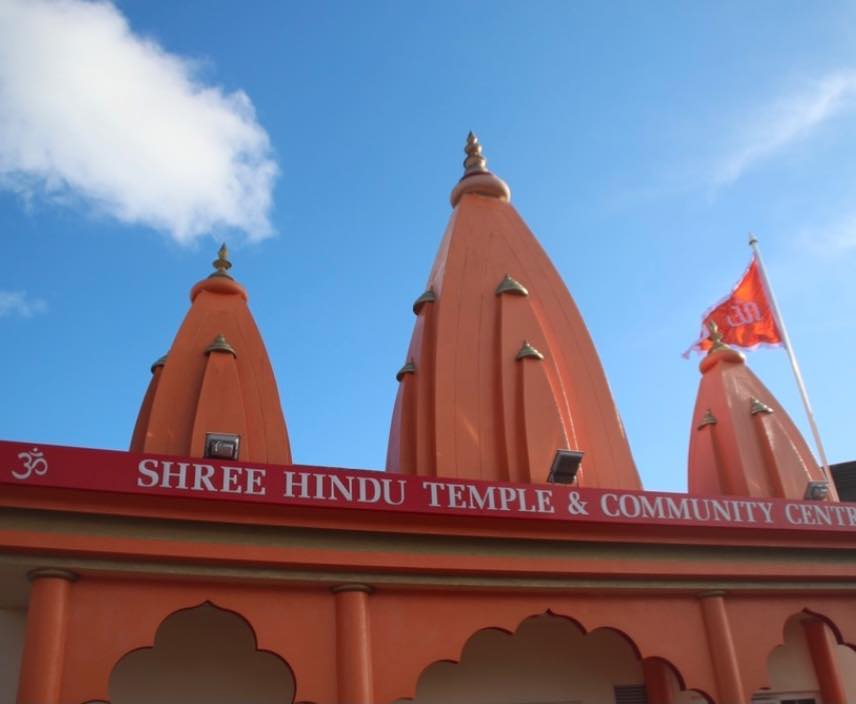 Welcome to Shree Hindu Temple (Mandir) and Community Centre, Leicester.
Leicester's oldest Hindu Mandir (Temple). Explore our new website of this historical temple.
Bhakti Darshan –  Annual Hindu Mandir Publications