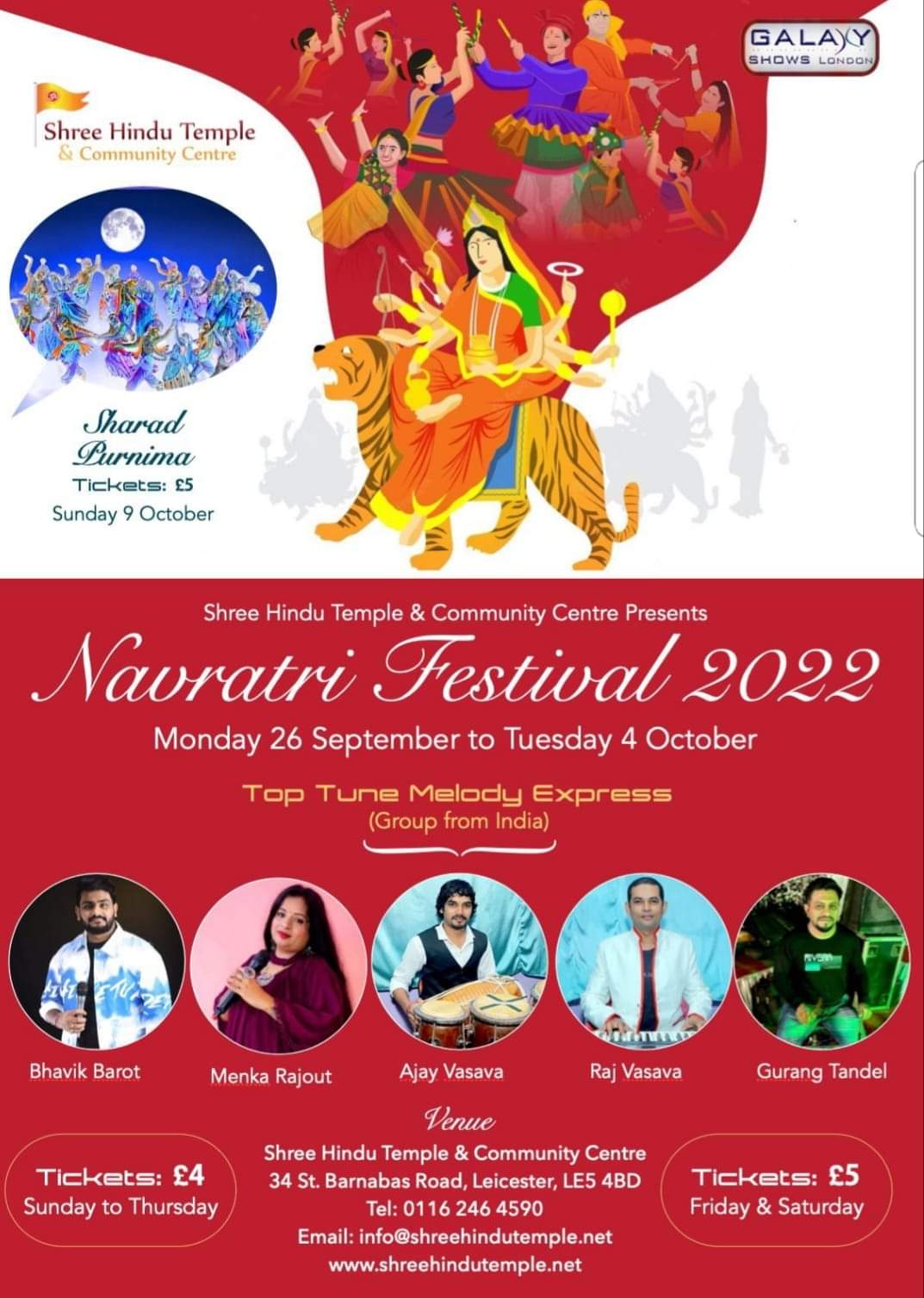 Welcome to Shree Hindu Temple and Community Centre.
We will be holding Garbi for the Navratri 2022 festival from 26th September to 4th October with a live band and singers all the way from India. We welcome everyone to join us in the celebrations.
Please refer to the official poster on the left for more details or get in touch if you have any unanswered questions.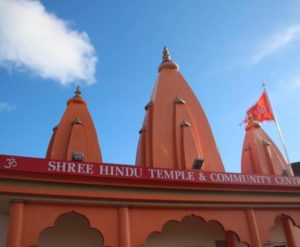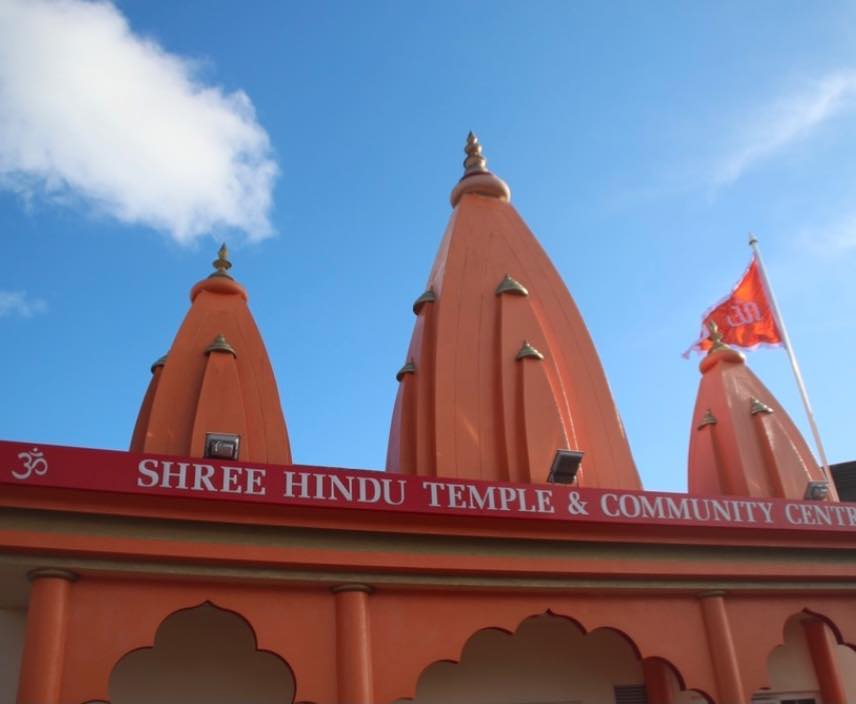 Welcome to Shree Hindu Temple (Mandir) and Community Centre, Leicester.
Leicester's oldest Hindu Mandir (Temple). Explore our new website of this historical temple.
Bhakti Darshan –  Annual Hindu Mandir Publications