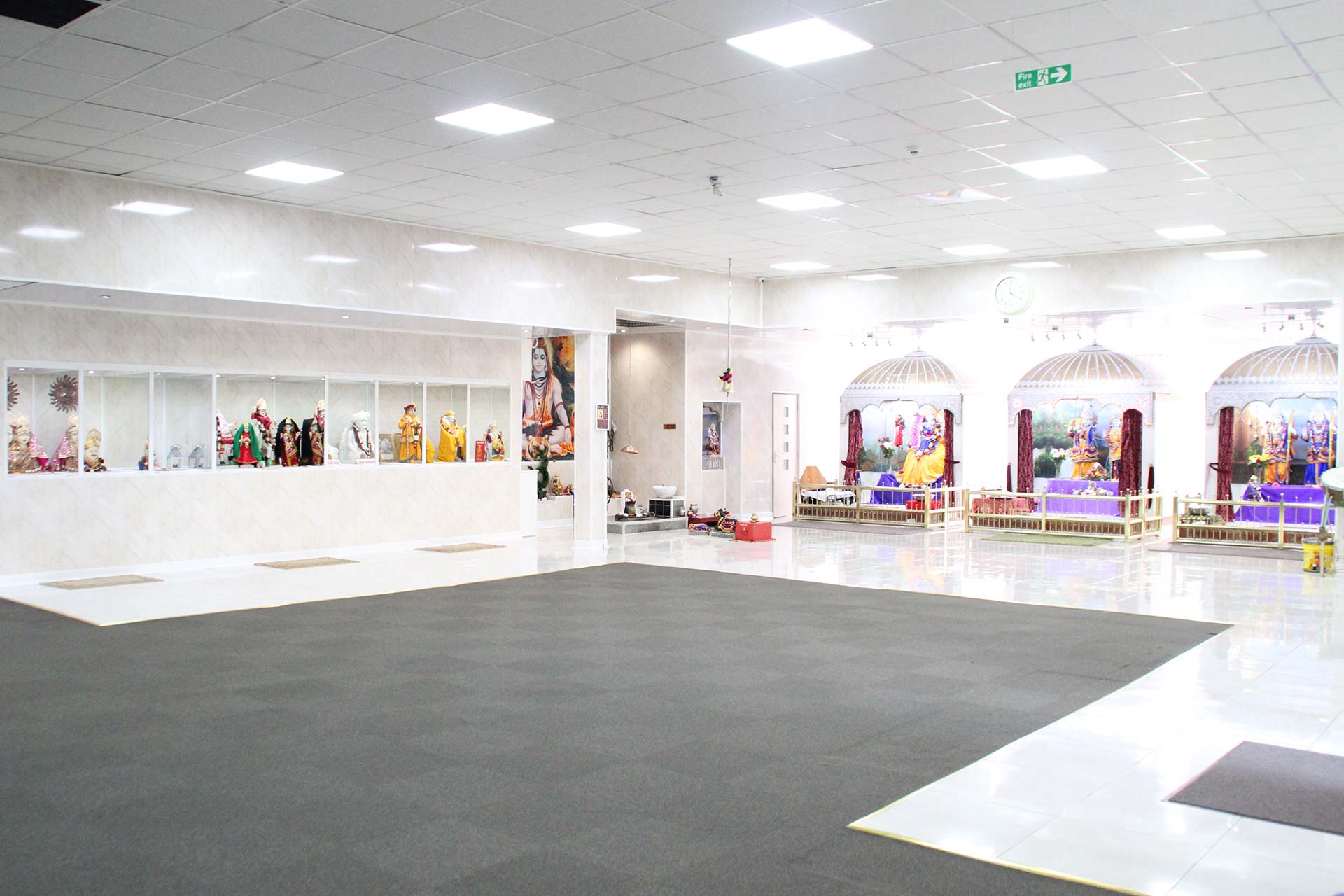 Jay Shree Krishna
New Mandir opening hours
Monday to Sunday
10:30am to 12:30pm
4:30pm to 6:30pm
Please adhere to the current social distance guidelines
Wear a mask at all times.
Observe the one way system
Use hand sanitiser on arrival
Do not touch Murtis
Do not bring oil, prashad, milk or flowers
No singing or Chanting allowed.
On behalf of Shree Hindu Temple and Community
wishing all our devotees a safe and blissful visit.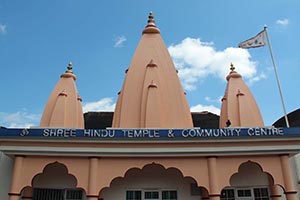 Welcome to Shree Hindu Temple (Mandir) and Community Centre, Leicester.
Leicester's oldest Hindu Mandir (Temple). Explore our new website of this historical temple.
November 2020
Wed 04/11/2020 Karwa Chauth
Wed 11/11/2020 Vaagh Baras
Thur 12/11/2020 Dhan Teras
Fri 13/11/2020 Kali Chaudash
Sat 14/11/2020 Diwali – Chopda Pujan in the Mandir
Sun 15/11/2020 New Year Vikram Samvant 2076 Annakut Darshan
Mon 16/11/2020 Bhai Bij
Thur 19/11/2020 Laabh Paacham
Sat 21/11/2020 Jalaram Jayanti
Wed 25/11/2020 Tulsi Vivah
Bhakti Darshan –  Annual Hindu Mandir Publications