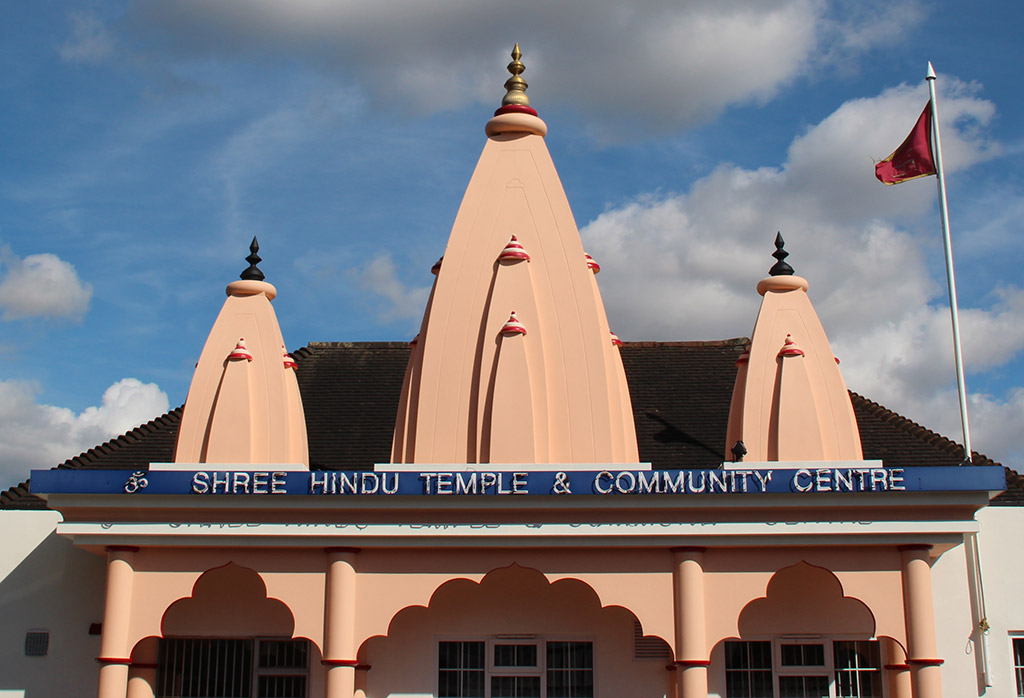 Registered Charity, Leicester's Shree Hindu temple was established in 1969. It is the first HinduTemple to be opened in the United Kingdom.
Our Mission
It was founded on pure Sanatan Dharma; the timeless consciousness of God, as taught by Krishna in the Bhagavad Gita. We believe that all religions stem from, and merge into the one Reality; God is One, though His forms are many.
Eradicate Poverty, Educate children and help the old without expecting any kind of reward in return.
Extension and Refurbishment Project

The Community Hall
(January – May 2014)
Shree Hindu Temple and Community Centre required a major extension and refurbishment due to overcrowding and ageing of facilities.
A new planning permission was made on the 10 May 2013 and permission was granted on 4 October 2013. The building work commenced on 7 January 2014. The first phase, which we call it the Community Hall, this was sucessfully completed on 25 May 2014.
The second phase, being the inside and the outside of the Temple completed on 5 August 2014. The total cost of the entire development and the extension was £387,560.73. The first phase was the renovation and construction of a new kitchen and a new hall to the existing building at the rear of the Temple.
This was done during the winter period to ensure minimum disruption to the Temple's daily activities.
This new hall was a real challenge, as the previous building was used as a garment factory. It included various pillars, which were a real concern for all but the budget that we were working with did not allow us to remove all of them, so after having various discussions and meetings with numerous architects, four of the pillars were removed. Above the new Community hall, there are four new rooms, which are currently being used for children's Gujarati and English classes.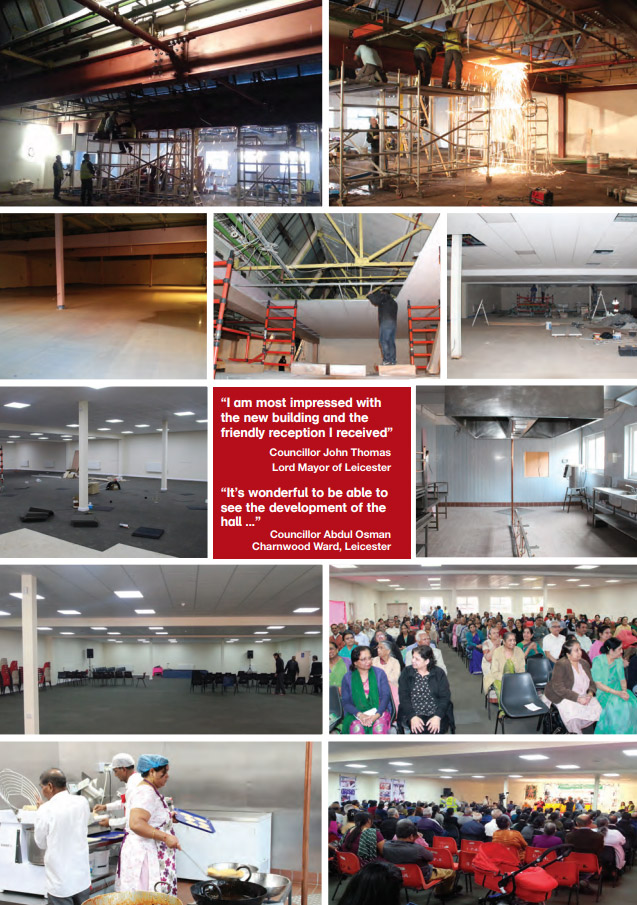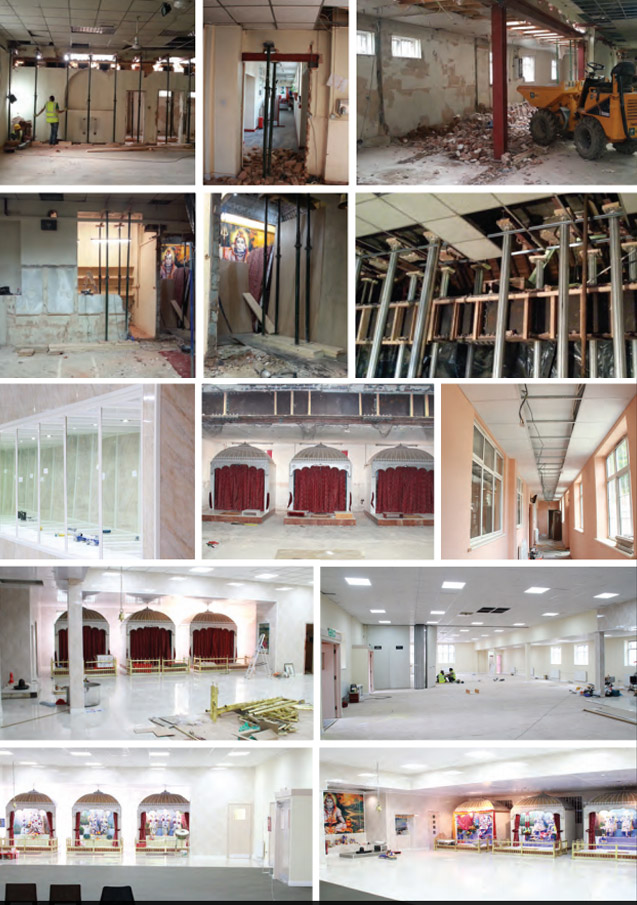 The Mandir
(May – August 2014)

The second phase was the renovation of the existing Temple building (the inside and the outside), this commenced once the new kitchen, hall and toilet facilities in the new Community hall were completed.
Inside the main Temple building, the existing toilets and the store rooms were demolished and entire hall was opened up to create large open space to accommodate increasing number of devotees. A new central heating system was installed throughout the building along with a number of internal alterations to convert the small existing kitchen into a hand washroom and old boiler room converted into two floors for storage.
The second phase also included the breakthrough for the new doors into the new hall, along the existing corridor. This was a tight programme with approximately 15 weeks work completed in 12 weeks to meet the busy schedule of summers festivals and events.Another major work was raising the ceiling to allow entire shrine to be visible, but with God's grace this was also completed without any problems.