This year's Holi festival organised by Shree Hindu Temple at Spinney Hill Park, Leicester was the biggest with a record crowd turning up to celebrate. 
Thousands of devotees from across Leicestershire descended on the park to celebrate, festival of colours which comes at the end of the winter season and marks the beginning of spring.
It was estimated that more than 5,000 Hindu worshippers and from other faith were at the event, which is recognised by the colourful display of throwing paint and the symbolic act of lighting a bonfire.

Shree Hindu Temple has been organising Holi festival at Spinney Hill Park  every year since 1985.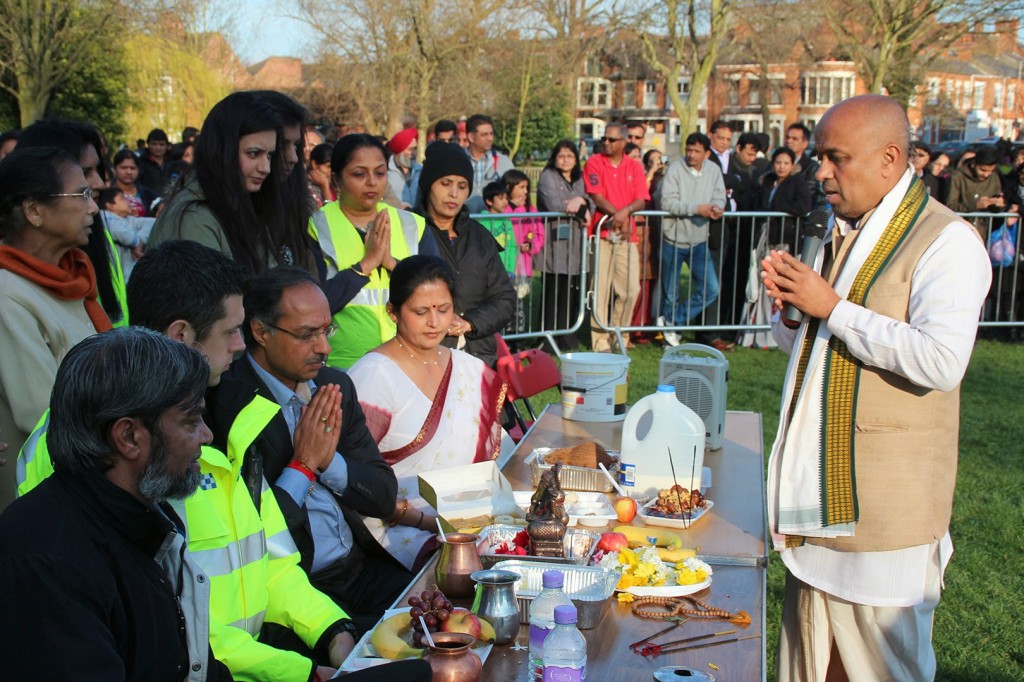 This year's pooja ceremony was carried out by our new priest, Mr Jayeshbhai Bhatt, who recently replaced retired Mr Chaganbhai Joshi. Ceremony also included invited guest from Leicester Police, local 
councillor
 and Mr Bhikubhai Kotech and family.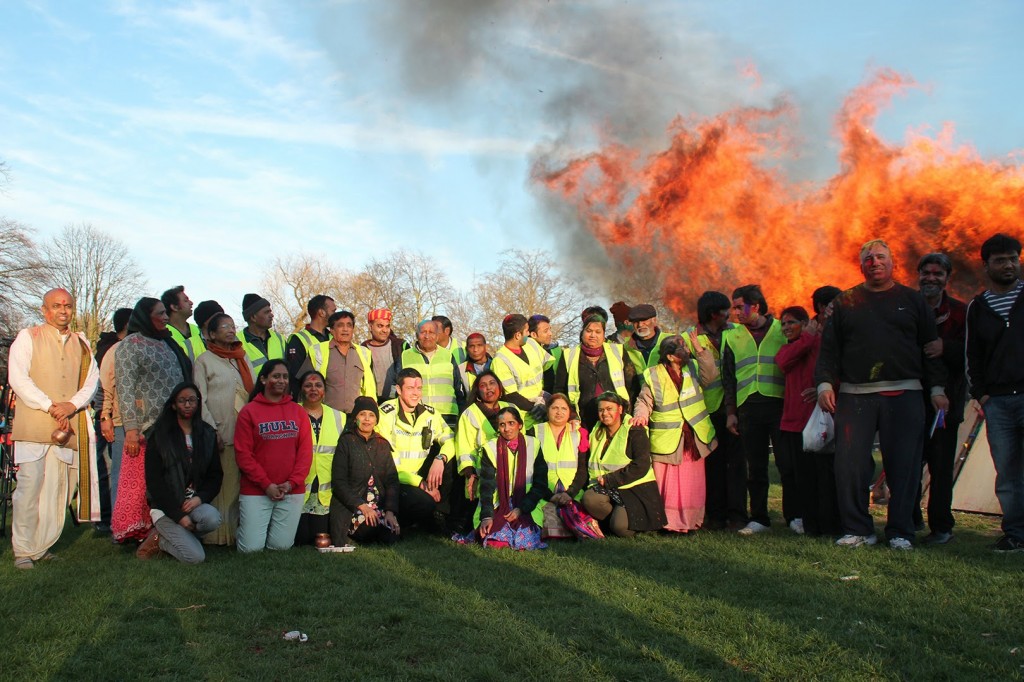 A fantastic organisation led by event co-ordinator and Temple volunteer Mr Jagdishbhai Chauhan, Temple Manager – Mr Mayurbhia Sisodia and with over 20 volunteers to help through out the day made this a Holi to remember.
Also the weather conditions were perfect, with clear blue sky and warm temperatures made the entire event run smoothly.
Origin of Holi Festival
The origins of the celebrations come from the story of Holika, the evil sister of demon Hiranyakashipu. Hiranyakashipu tried to make everyone worship him, but his son Prahlada, refused, and swore his devotion to Lord Vishnu. Holika then tried to trick Prahlada into sitting on a pyre with her, because she had a fireproof boon, but the god of fire (Agni Dev) protected Prahlada,  while Holika was killed. As such, this symbolises the victory of good over evil. This was 4th avatar of Lord Vishnu of the 10 primary avatars, 
Narasimha
is visualised as half-man/half-lion, having a human-like torso and lower body, with a lion-like face and claws.
Narasimha avatar  indicates God's omnipresence and the lesson is that God is everywhere.
Narasimha demonstrates God's willingness and ability to come to the aid of His devotees, no matter how difficult or impossible the circumstances may appear to be.
Prahlad's devotion indicates that pure devotion is not one of birthright but of character. Prahlad, although born an asura, demonstrated the greatest bhakti to God, and endured much, without losing faith.
Coconuts are placed in the fire – representing ridding the body and mind of sin.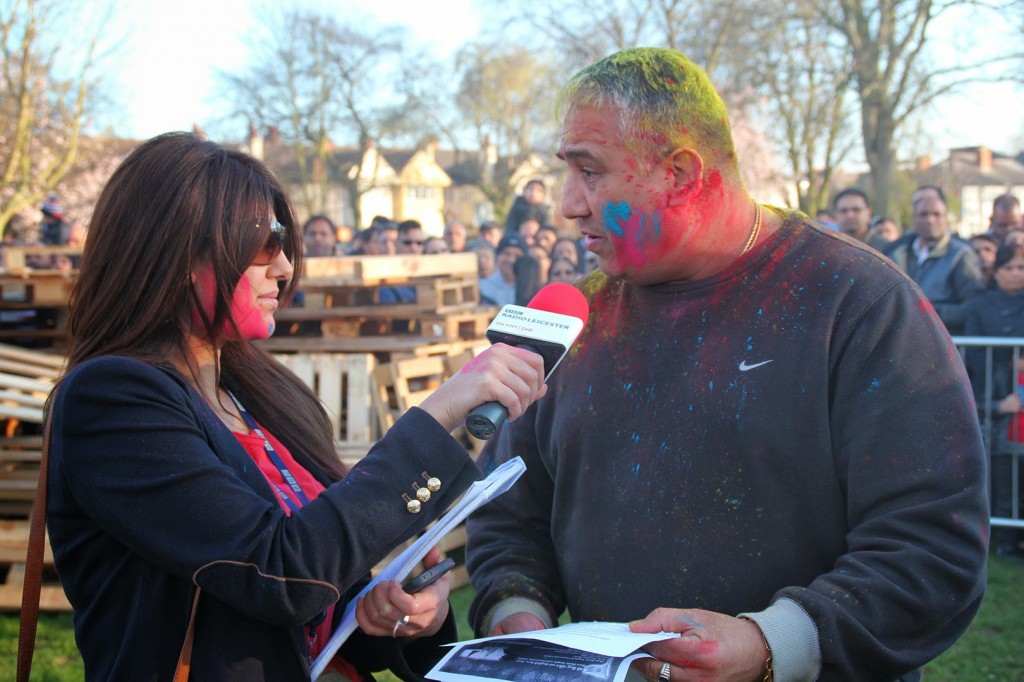 This year's Holi festival was covered by local and national media groups, including BBC Radio Leicester, Leicester Mercury and Pukar News.
Read more:
Leicester Mercury –  www.leicestermercury.co.uk
Pukar News – www.pukaarnews.com

Photo Gallery
[pe2-gallery album="http://picasaweb.google.com/data/feed/base/user/113428330435927443070/albumid/5991859946339609457?alt=rss&hl=en_US&kind=photo" ]
>> Check out all the photos of this colourful festival