Shree Hindu Temple and Community Centre is very humbled to have received a donation of £15,000 (fifteen thousand) from Bharat Welfare Trust, a Leicester based charity.
This is a significant amount of donation towards the phase 1 of Shree Hindu Temple extension to build a dinning hall, large kitchen and multi purpose space for education and recreational use.
 "…Very impressed with the progress the (Shree Hindu) temple has made and the facilities you are creating for the Hindu community…."
On behalf of entire committee members, trustee boards and volunteers, we sincerely thank  Bharat Welfare Trust for their support and donation. We hope to continue to work together to help those in need.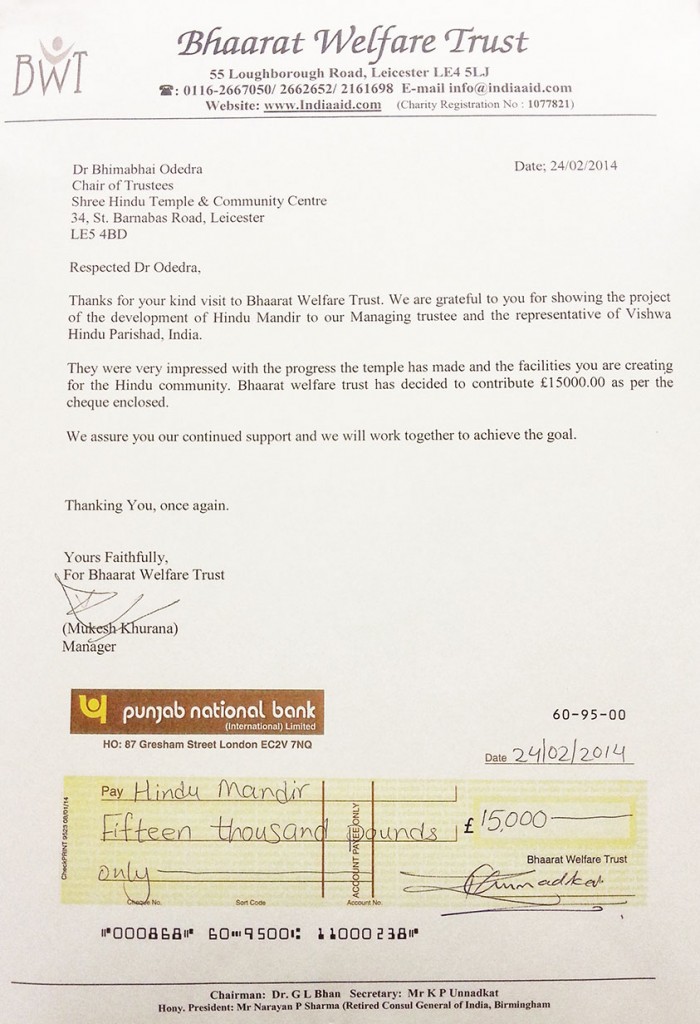 >> Click here to view pictures of phase 1 of Shree Hindu Temple extension