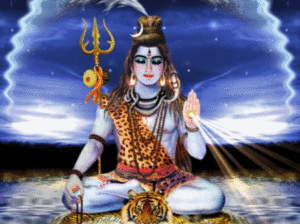 Shree Shivam Maha Puran Katha by Shree Dayagiriji Bapu from India
Date: Monday 2nd June 2014 to  Sunday 8th June 2014
Time: Daily 4pm til 7pm
Venue: Shree Hindu Temple & Community centre, 34St. Barnabas Road, Leicester, LE5 4BD  Tel: 0116 246 4590
Maha prasadi daily after 7pm
This event has been organised by Bhaarat Welfare Trust.
For more information and donation please contact Mr Mayurbhai Sisodiya on 0116 246 4590  or email  info@shreehindutemple.net

---

About Shiv Maha Puran
Shiva Maha puan's is one of the 18 Paranas. It was written by Rishi Ved Vyas. It consists of 24,000 Shloka's in 7 Samhitas. It describes the story of Lord Shiva. Each Samhita has a name and they are as follows:-
Vageshwari Samhita
Rudra Samhita
Shatrudra Samhita
Kotirudra Samhita
Uma Samhita
Kailash Samhita
Vayaviya Samhita
There are total 18 Paranas and number of Uppuranas. Shiva Mahapuran is one of them. Each Purana represents one God and describes him as the supreme most and glorifies him. The Purana consists of other relevant anecdotes and stories, also which make it more interesting . At the same time, it makes us available and includes historical facts. By studying these Paranas., we can learn how to find some solace while experiencing struggle and hardships in life. Paranas. have kept our cultural values alive. They have nurtured our spiritual progress.
---

About Bhaarat Welfare Trust
Bhaarat Welfare Trust, a registered charity in the UK is a unique partnership of people in the UK and local charities in India who are fighting for a better world – a world without poverty. We work with with more than 150 charities in India including National Association for the Blind, Shri Kabir Ashram, Shri Bhuvneshwari Pith, Sai Baba organisation, Dada Bhagwan Trust, Muni Sewa Ashram, Vivekananad Rock Memorial Trust, Swaminarayan Gurukuls, to bring about change from the grass root level.
Bhaarat Welfare Trust has a vision to relieve poverty in India where every person can exercise their right to a life of dignity. As an organisation, we live and work by the following values: mutual respect, equity and justice, honesty and transparency, solidarity with poor and marginalised people, courage of conviction, humility.
We believe that by fighting poverty together – working with local communities and organizations – we can bring about real change to the lives of poor people.
Contact Details
Bhaarat Welfare Trust
55 Loughborough Road
Leicester
LE4 5LJ
UK
Phone: 0116 266 7050 or  0116 266 2652 or 0116 233 9536
Visit www.indiaaid.com for more information
---

About Param Pujya Shri Dayagiri Bapu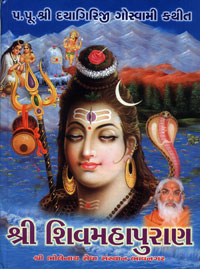 Param Pujya Shri Dayagiri Bapu belongs in the Goswami sect founded by Adya Guru Shankaracharya. He is a learned, respectable, virtuous and a very simple saint, who is an adept in singing praise of Load Shiva. He can enchant his disciples by singing the divine attributes of Lord Shiva in his melodious voice and simple language.
It is not an easy task to understand and explain the attributes of Lord Shiva. But he has achieved mastery in describing the attributes of Lord Shiva through his melodious voice. Maharaj shri has conducted such musical Navahn Paroyans in various countries. He has enchanted the audiences every where.
His personality is multifaceted. He is a reverend saint, who has many disciples. He has helped many saints, priests and yogis, also . But his focus is on poor people. He tries to kindle devotion in people's hearts. He is a very compassionate saint. To sing the glory of Lord Shiva is the sole mission of his life. He is fully devoted to Lord Shiva. He is an humble and spiritual saint of Saurastra.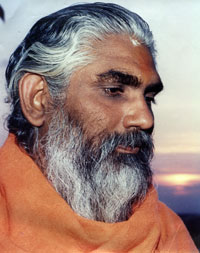 He was born on 7-5-1948 in a small town called Sur Nagar in Bhavnagar district. His father late Shri Yerangiri Bapu and his mother Shrimati Ambaben were also a pious couple. Right from the childhood, he was devoted to Lord Shiva. His faith was strengthened by worshiping Lord Shiva everyday. As a result, he chose to spread Sanatan Dharm by understaking relirious work. He has conducted more than 500 Shivkathas all over the world. He has enchanted many people throughout the world. He has strengthened their faith in Lord Shiva. Through his knowledge and melodious voice , and by the grace of Pinakpani, Lord Chandramauti Shiva. Maharajshri is an expert in narrating shivkatha. He has a natural gift of enchanting his audiences.
Also visit www.shivpuran.com for more information about Shiv Puran and Dayagiriji Bapu