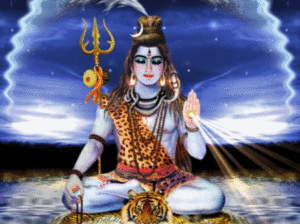 Shiv Puran by Shree Dayagiriji Bapu from India
Date: Saturday 29th June to Monday 8th July 2013
Time: Daily 2:30pm til 7pm
Venue: Shree Hindu Temple & Community centre, 34St. Barnabas Road, Leicester, LE5 4BD  Tel: 0116 246 4590
Maha prasadi daily after 7pm
For more information and donation please contact Mr Mayurbhai Sisodiya on 0116 246 4590  or email  info@shreehindutemple.net


About Param Pujya Shri Dayagiri Bapu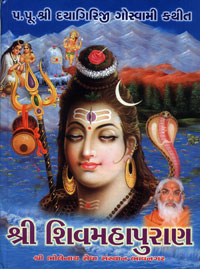 Param Pujya Shri Dayagiri Bapu belongs in the Goswami sect founded by Adya Guru Shankaracharya. He is a learned, respectable, virtuous and a very simple saint, who is an adept in singing praise of Load Shiva. He can enchant his disciples by singing the divine attributes of Lord Shiva in his melodious voice and simple language.
It is not an easy task to understand and explain the attributes of Lord Shiva. But he has achieved mastery in describing the attributes of Lord Shiva through his melodious voice. Maharaj shri has conducted such musical Navahn Paroyans in various countries. He has enchanted the audiences every where.
His personality is multifaceted. He is a reverend saint, who has many disciples. He has helped many saints, priests and yogis, also . But his focus is on poor people. He tries to kindle devotion in people's hearts. He is a very compassionate saint. To sing the glory of Lord Shiva is the sole mission of his life. He is fully devoted to Lord Shiva. He is an humble and spiritual saint of Saurastra.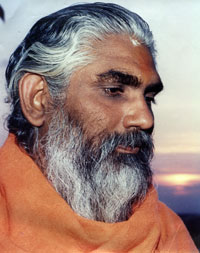 He was born on 7-5-1948 in a small town called Sur Nagar in Bhavnagar district. His father late Shri Yerangiri Bapu and his mother Shrimati Ambaben were also a pious couple. Right from the childhood, he was devoted to Lord Shiva. His faith was strengthened by worshiping Lord Shiva everyday. As a result, he chose to spread Sanatan Dharm by understaking relirious work. He has conducted more than 500 Shivkathas all over the world. He has enchanted many people throughout the world. He has strengthened their faith in Lord Shiva. Through his knowledge and melodious voice , and by the grace of Pinakpani, Lord Chandramauti Shiva. Maharajshri is an expert in narrating shivkatha. He has a natural gift of enchanting his audiences.
Also visit www.shivpuran.com for more information about Shiv Puran and Dayagiriji Bapu