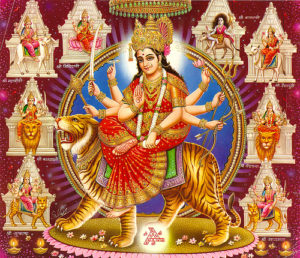 Navratri Festival 2016
Live Band from India
Date: Saturday 1 to Tuesday 10 October 2016
Time: Daily 7:30pm til 11:45pm (No Entry after 11pm)
Tickets: £2 per person,
Tickets are sold in Advance only, available from Temple office.
Venue: Shree Hindu Temple & Community Centre, 34 St. Barnabas Road, Leicester, LE5 4BD, UK
> Find more about Navratri and why we celebrate this festival 
Management reserves the right to refuse admission.
Strictly : No Alcohol,  No Smoking, No Chewing Tobacco, this is a religious event. Respect for Mataji.
Anyone violating rules and regulations of the Shree Hindu Temple & Community Centre will be reported to Police straightaway and prosecuted accordingly.