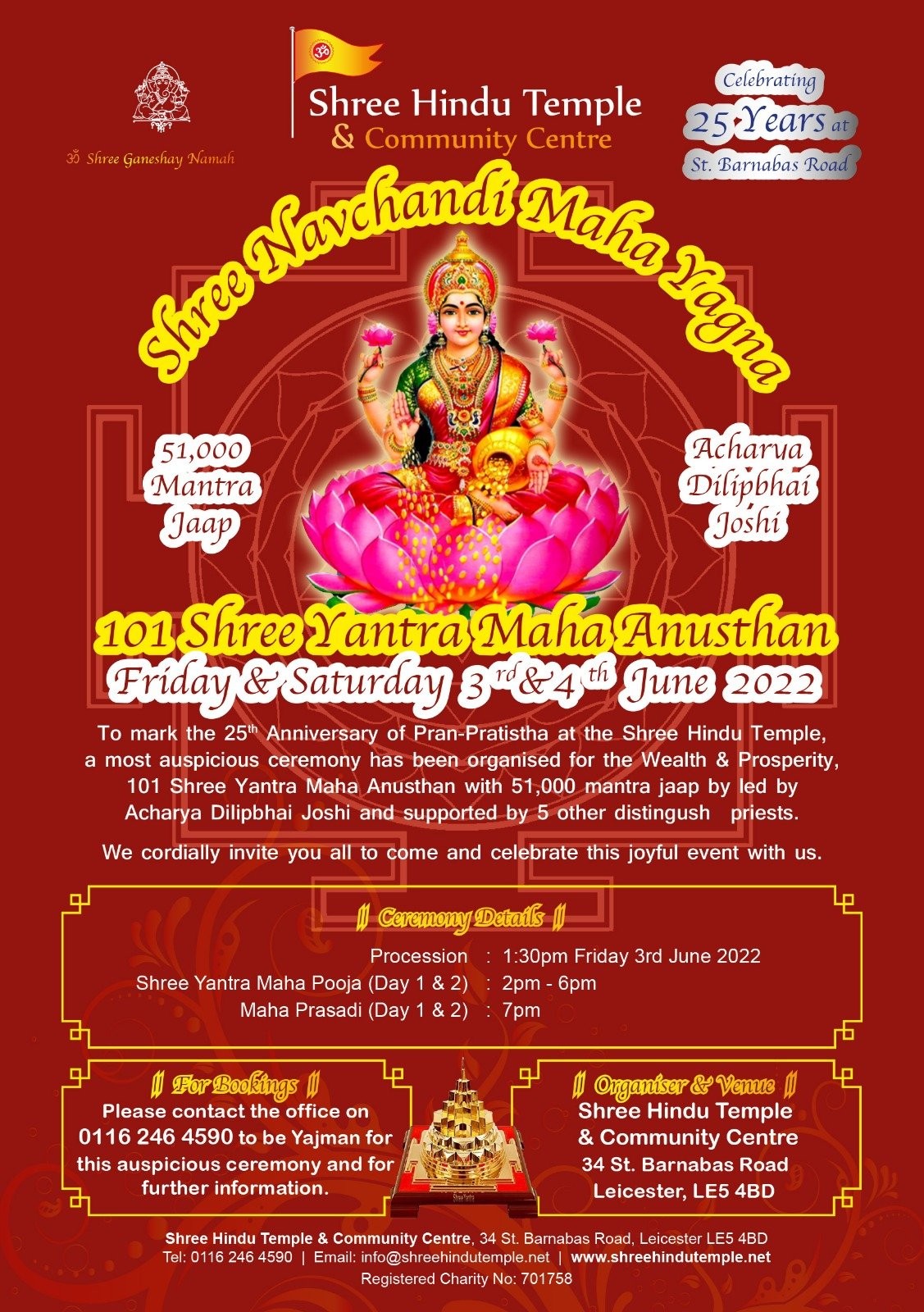 Shree Hindu Temple is celebrating it's *25th Anniversary *at the St. Barnabas Road, Leicester.
To celebrate this festival we are holding a special 2 day event Navchandi Yagna on Friday 3rd and Saturday 4th June 2022. (During the Queens Jubilee weekend Bank Holiday).
This event will also include **Shree Yantra Maha Anusthan **with *51,000 *Jaap *and Shree Yantra will be gifted to you to take home.
This 2 day event will be held from 2pm til 6pm with maha prashadi at 7pm daily.
This event also includes 25 Maha Aarti, Dhaja Poojan, Kadach Yatra by 25 girls, and Shree Krishna Annkut Darshan.
This entire pooja set has been especially prepared and ordered from India for all Yajmans.
Shree Hindu Mandir's Priest Dilipbhai Joshi with lead the ceremony supported by several Senior Priests.
We warmly invite you to become Yajman for this events either for prashadi, dhaja or even to become the main Yajman for this auspicious event.
Please contact Hindu Mandir on 0116 2464590.