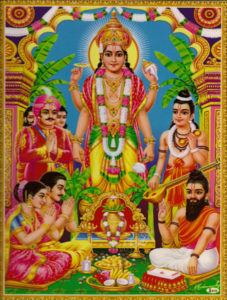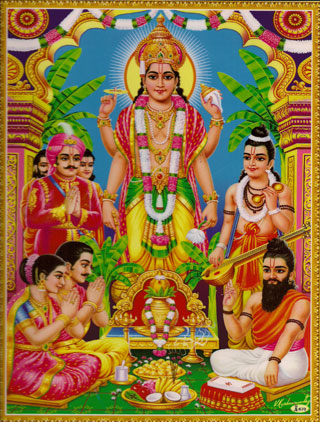 Shree Satyanarayan Bhagvan ni Samuh Katha
Friday 29th April 2011 (Bank Holiday Weekend)  from 2.30pm til 7.30pm at Shree Hindu Temple and Community Centre, 34 St. Barnabas Road, Leicester, LE5 4BD
If you would like to take part in this katha then please register in the office. Only two people can sit in the pooja. Most of the pooja samigri will be provide by the mandir, you will need to bring only some fruit, flowers and tulsi leaves.
To take part: £15 per couple/pair
Everyone is invited to take part in pooja or just simply come and enjoy the katha.
Om Shree Satyanarayan Namah