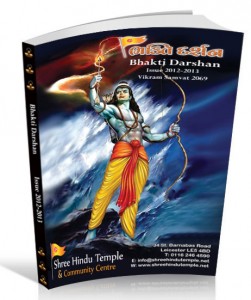 Shree Hindu Temple and Community Centre publishes an annual publication called "Bhakti Darshan", distributed free to all devotees through out the year. New edition is published on Diwali every year. Publication contains news articles, event diary, panchang,  a highlight of previous year's events and also highly interesting and religious articles.
New "Bhakti Darshan" is for everyone old and young. There's something for everyone to read and interact with.
Submit Article
If you would like to write an article for Bhakti Darshan then please email us at info@shreehindutemple.net or come to mandir office. Article can be in Gujarati or English.
Advertise
This new B5 size book has 128 pages and only has 40  pages on advertisements. All ads are full page and in colour, cost is only £200 per page. If you would like to advertise in this years publication then please contact Mayurbhai Sisodia on  Tel: 0116 246 4590 or email us at info@shreehindutemple.net
Deadline to Advertise on Bhakti Darshan 2013 – 2014 edition is 1st October 2013
Read previous issues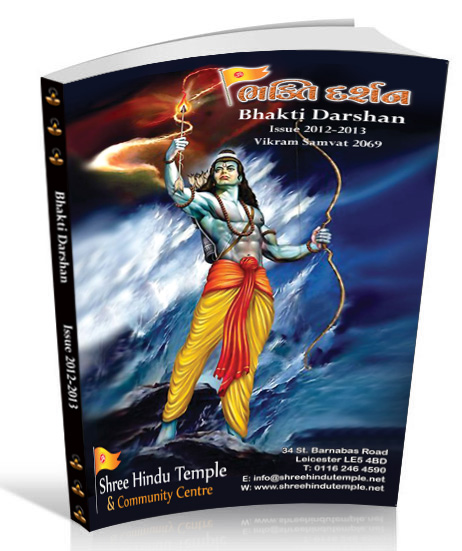 Bhakti Darshan 2012 – 2013 Edition – Vikram Samvat 2069
> Full Edition
> Panchang Only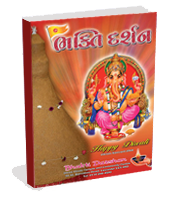 Bhakti Darshan 2011-2012 Edition – Vikram Samvat 2068
Click here to view online